Actualizado 14/11/2016
Un año más, los premios Kantar Information is Beautiful Awards nos muestran las mejores infografías, visualizaciones de datos, infografías interactivas y motion graphics del año.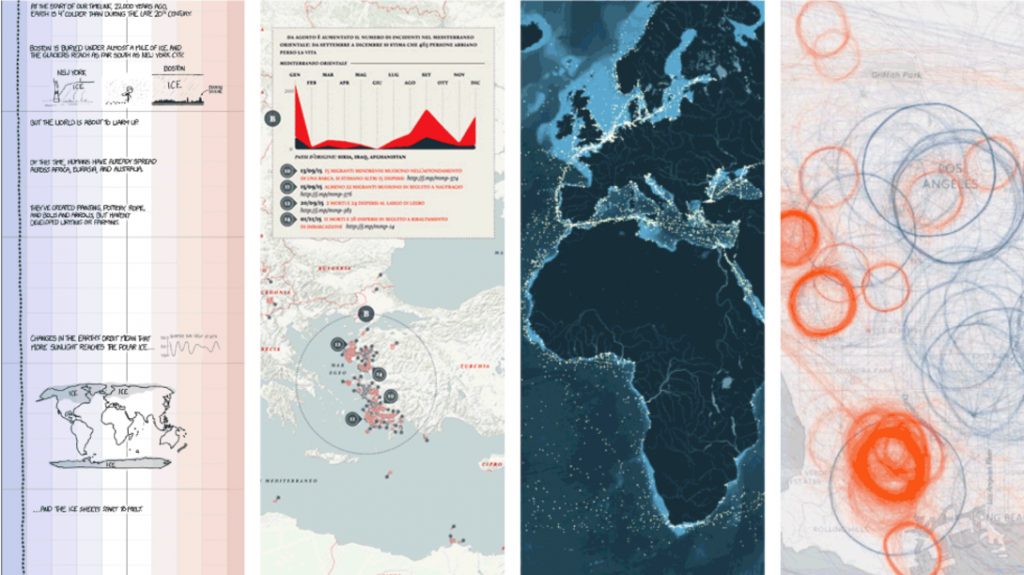 Los Kantar Information is Beautiful Awards fueron creados en 2012 por el periodista y diseñador David McCandless con la colaboración de Aziz Cami, (Director Creativo en Kantar), y desde entonces premian la excelencia y la belleza de las infografías, la visualización de datos y el diseño de información.
En su quinta edición han repartido 10 Oros, 11 Platas, 15 Bronces y 5 Menciones de Honor. Kantar Information is Beautiful Awards cuenta con más de $30.000 en premios (cada galardón Oro, $1,000; cada galardón Plata, $500; cada galardón Bronce, $250, cada One special award, $1,000, y el premio The Most Beautiful Award recibe $5,000), cerca de 40 jueces ilustres y están compuestos por 17 categorías: Data Visualization, Infographic, Interactive, Motion Infographic, Data Journalism, Mini and Mobile Visualization, Free Dataviz Tool, Dataviz Website, Data Visualization Project, Best Team, Individual Achievement, Student, Community Vote – based on entire Shortlist 2015, Commercial Client Project, Internal Business Project, Commercial Studio y Most Beautiful.
Los proyectos ganadores han sido:
Most Beautiful

Spies in the Skies por Peter Aldhous y Charles Seife para Buzzfeed (USA)
Data Visualization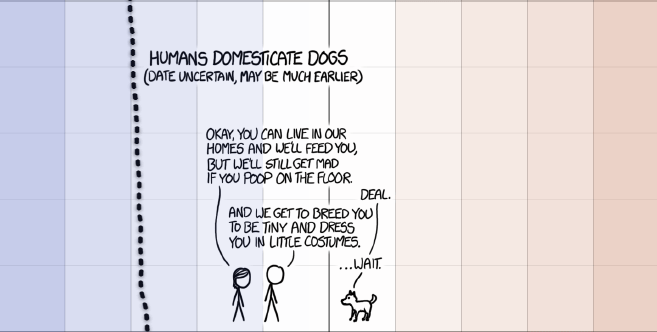 Oro: Earth Temperature Timeline por Randall Munroe  de XKCD (USA)
Plata: Project Ukko – Seasonal Wind Predictions por Moritz Stefaner (Alemania)
Bronce: Gun Deaths in America por Ben Casselman, Matthew Conlen, Reuben Fischer-Baum para FiveThirtyEight (USA)
Mención de Honor: Income Inequality in LA & Chicago por Herwig Scherabon (UK)
Infographic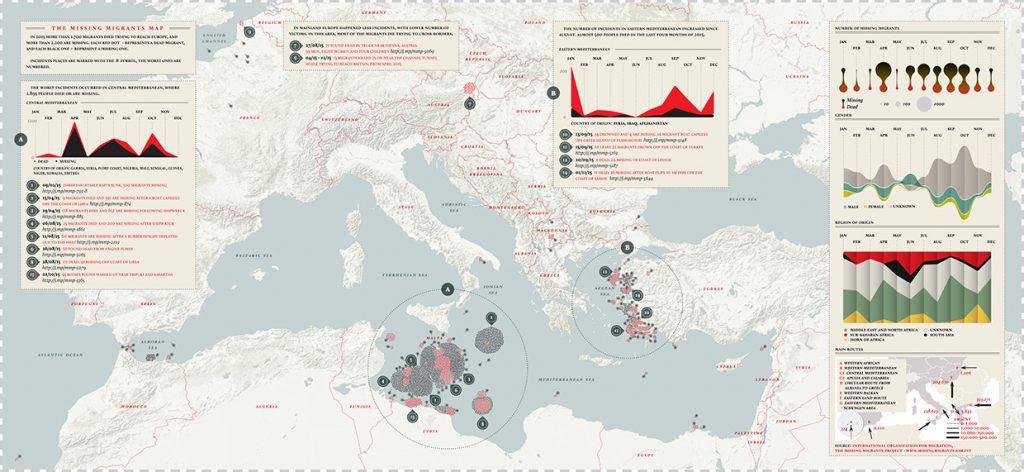 Oro: The Missing Migrants Map por Valerio Pellegrini y Michele Mauri (Italia)
Plata: Swanh.net por Martin Panchaud (Suiza)
Bronce: The Chart of Cosmic Exploration por PopChart Lab (USA)
Dataviz Project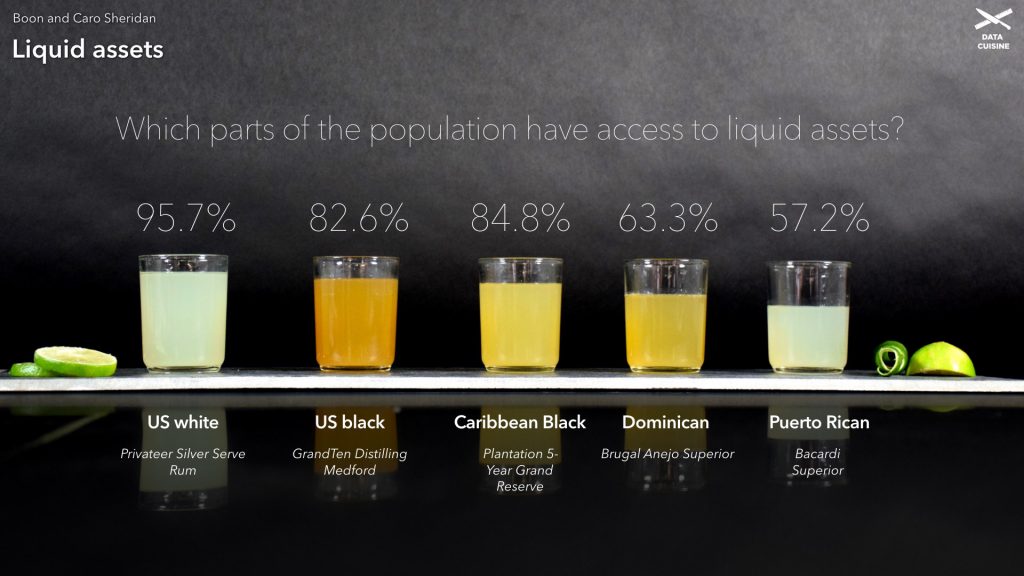 Oro: Data Cuisine por Moritz Stefaner y Susanne Jaschko (Alemania)
Plata: Roads to Rome por Benedikt Groß, Philipp Schmitt y Raphael Reimann  para Moovel Lab (Alemania)
Bronce: PhotoViz por Nicholas Felton (USA)
Mención de Honor: Makeover Monday por Andy Cotgreave y Andy Kriebel (UK)
Mención de Honor: Objektivno por Dnevnik (Eslovaquia)
Data Journalism

Oro: Spies in the Skies por Peter Aldhous y Charles Seife para Buzzfeed  (USA)
Plata: Science Isn't Broken por Christie Aschwanden y Ritchie King para FiveThirtyEight (USA)
Bronce: Film Dialogue por Hanah Anderson y Matt Daniels para Polygraph (USA)
Bronce: Crime in Context por Gabriel Dance y Tom Meagher para The Marshall Project (USA)
Mención de Honor: The Math of Mass Shootings por Bonnie Berkowitz, Lazaro Gamio, Denise Lu, Kevin Uhrmacher, Todd Lindeman para The Washington Post (USA)
Interactive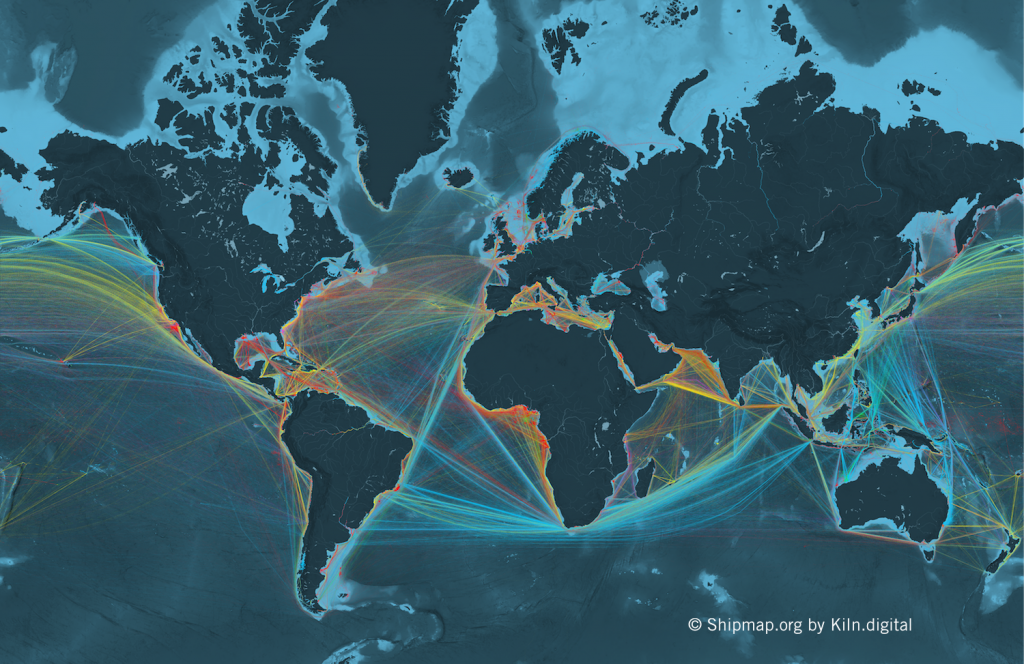 Oro: ShipMap.org por Duncan Clark y Robin Houston en Kiln; datos de UCL (UK)
Plata: What's Your Pay Gap? por Lam Thuy Vo, Jessica Ma y Paul Overberg para The Wall Street Journal (USA)
Plata: Evolution of Music Taste por Polygraph (USA)
Bronce: Who Marries Whom? por Adam Pearce y Dorothy Gambrell para Bloomberg (USA)
Bronce: The Network Behind the Cosmic Web por Kim Albrecht (USA)
Mención de Honor: Neural Network Playground por Daniel Smilkov y Shan Carter para TensorFlow (USA)
Dataviz Website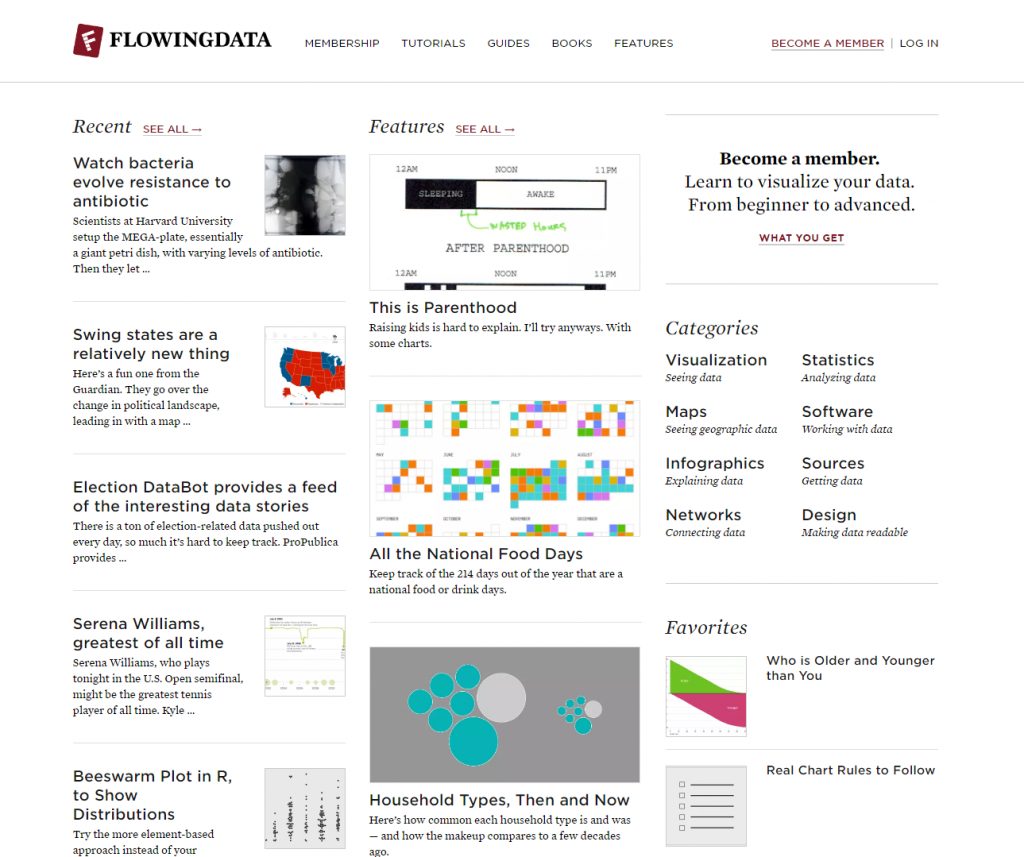 Oro: Flowing Data por Nathan Yau (USA)
Plata: Visualising Data por Andy Kirk (UK)
Bronce: Visualoop por Infogr.am (USA)
Commercial/biz Project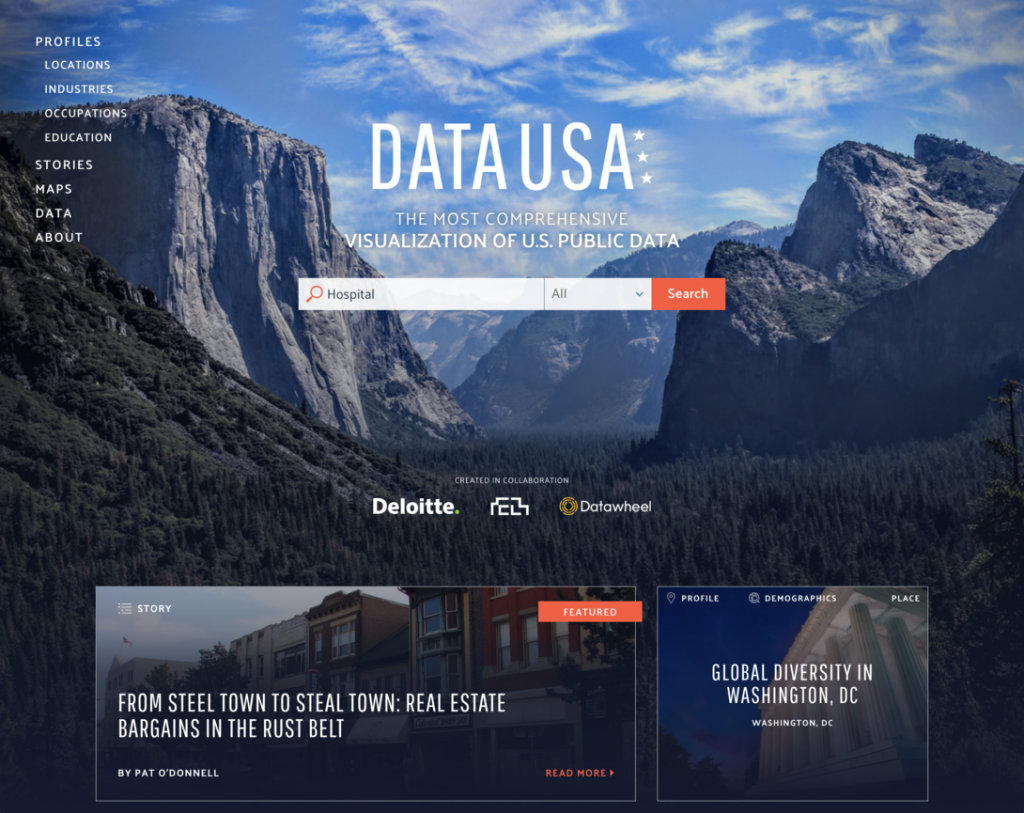 Oro: Data USA por Datawheel, Deloitte y Macro Connections (USA)
Plata: News Explorer por IBM Watson (USA)
Bronce: Animated Infographic Microsite on E-commerce por YAAY para Swiss Post  (Suiza)
Bronce: Educational Pathways por Christine Zimmermann & Barbara Hahn (Suiza)
Studio of the Year

Polygraph para Film Dialogue y Evolution of Music Taste (USA)
Outstanding Team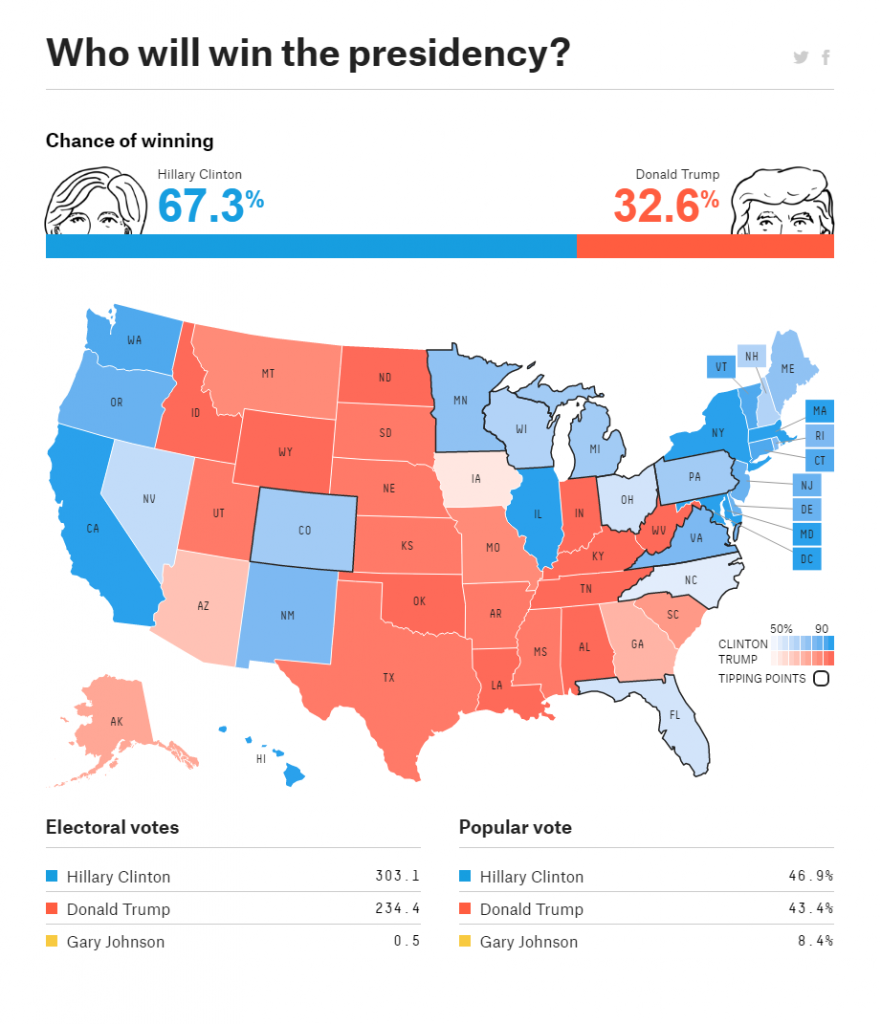 Oro: FiveThirtyEight para 2016 Election Forecast (USA)
Plata: Bloomberg para Who Marries Whom? (USA)
Bronce: Guardian para The Dark Side of Guardian Comments (UK)
Bronce: Quartz para Explore the complicated network of allies and enemies in Syria's civil war (USA)
Community Awards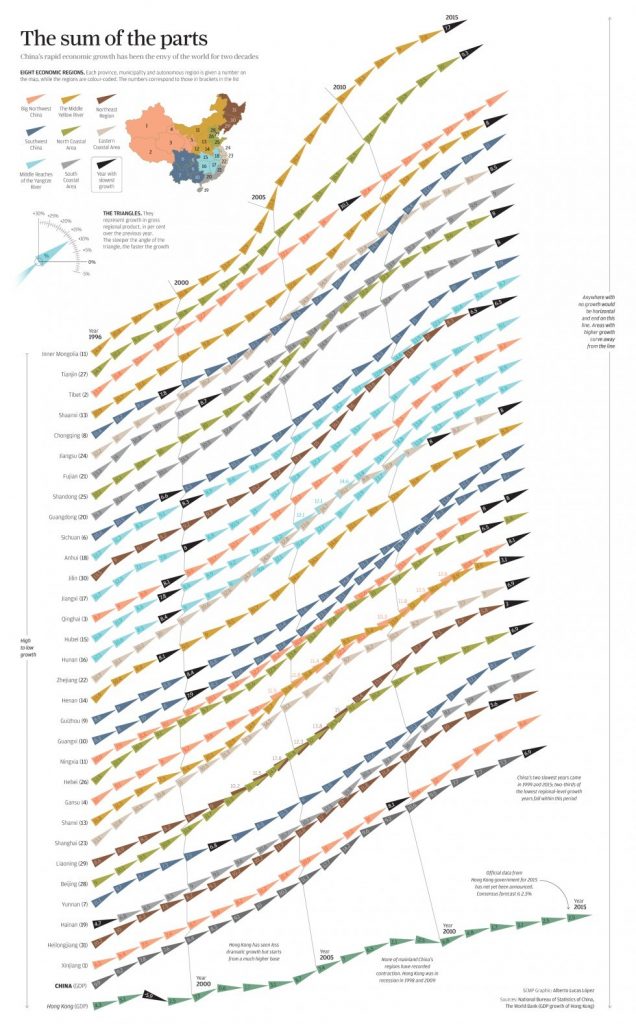 Oro: The Sum of the Parts por Alberto Lucas López (USA)
Plata: WTFViz por Drew Skau (USA)
Bronce: Toronto Symphony Orchestra Listening Guide por Hannah Chan-Hartley (Canadá)
Outstanding Individual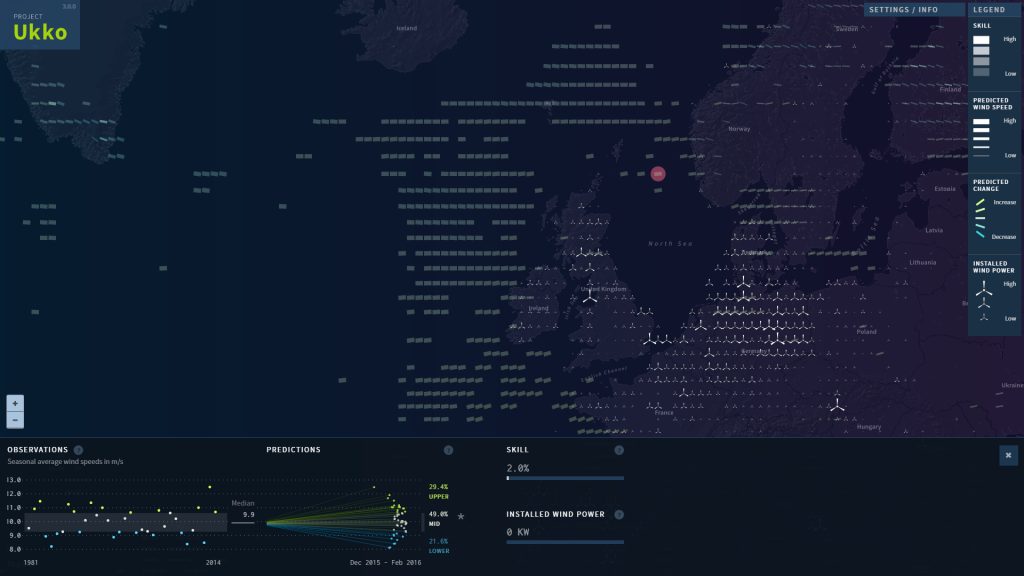 Moritz Stefaner para Project UKKO – Seasonal Wind Predictions for the Energy Sector (Alemania)
Rising Star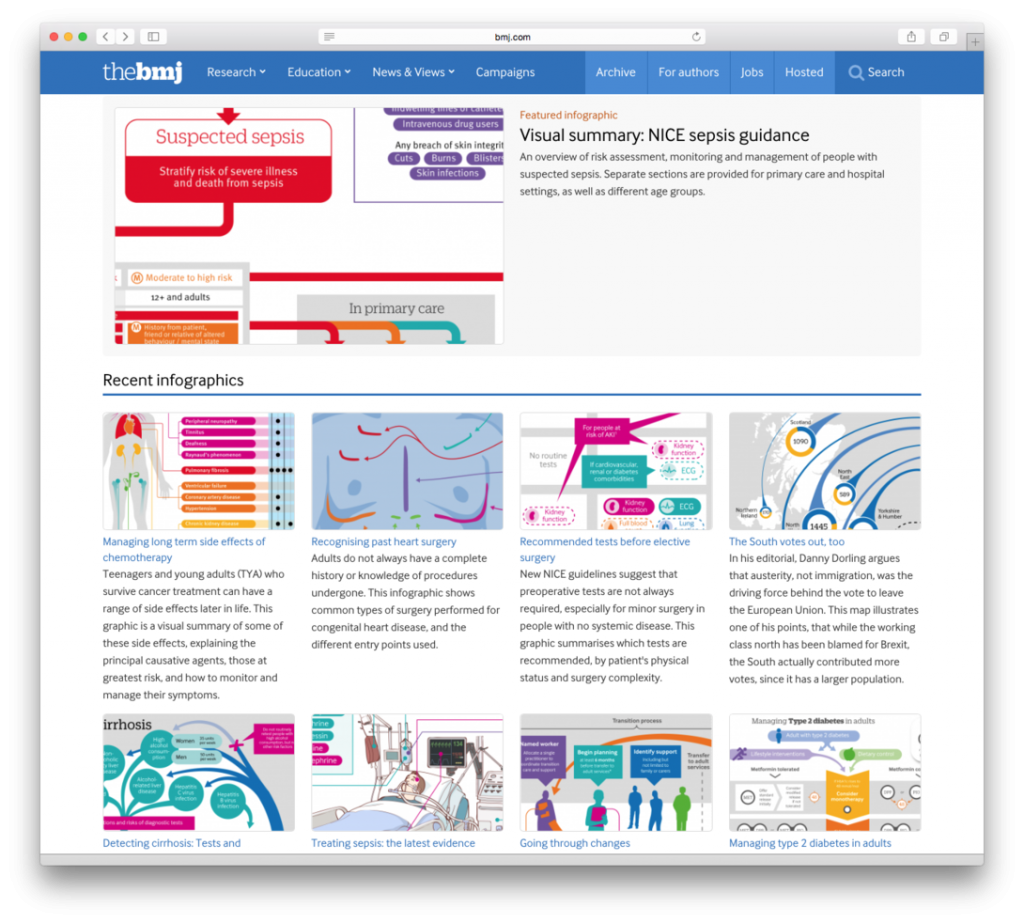 Will Stahl-Timmins para The BMJ Infographics (UK)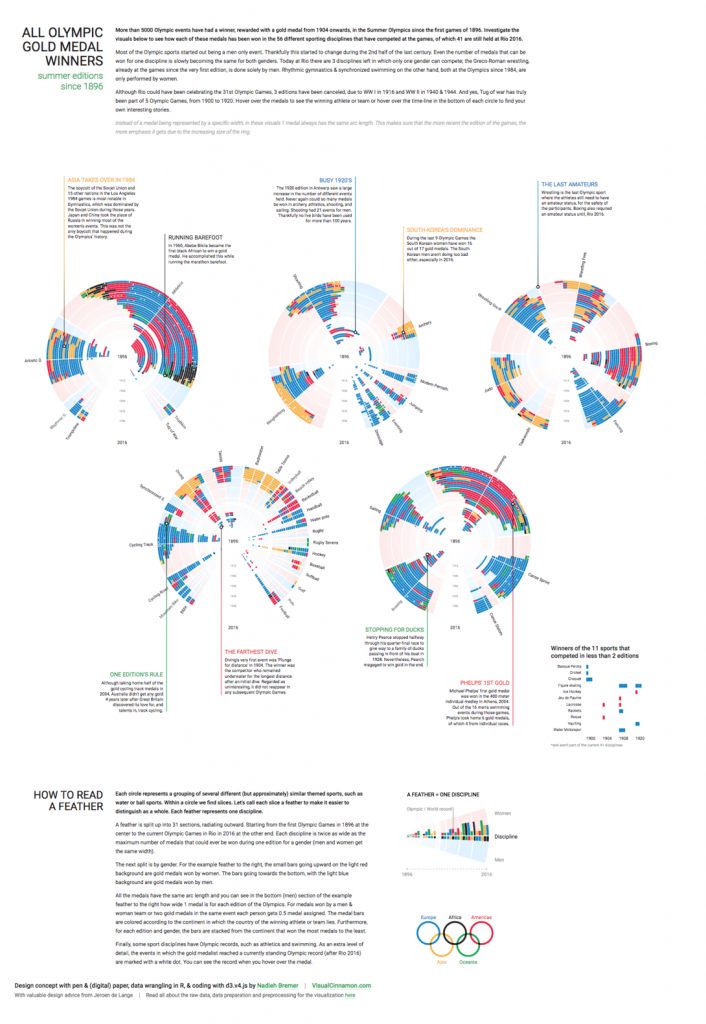 Nadieh Bremer para Olympic Feathers (Países Bajos)
Student Awards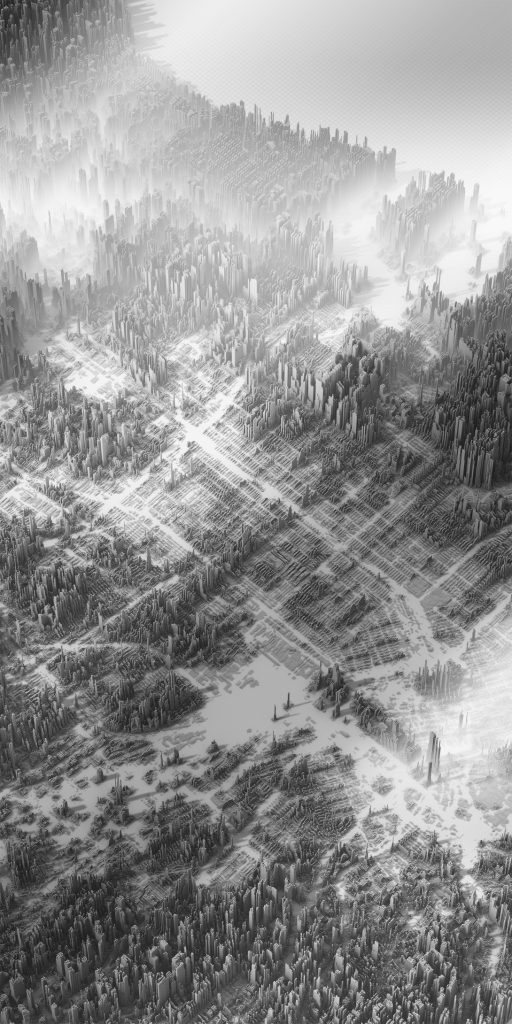 Oro: Herwig Scherabon para Income Equality in LA & Chicago (USA)
Plata: Pei Ye Le para Garbage Sorting Recycling Figure (China)
Bronce: Janet Chan para The Printing Press & Type Foundries (USA)
Bronce: Cordelia Morales Trevino y Gabriela Gonzalez-Rubio Gutierrez para Atlas de México (México)
Best Non-English Language 

Terre Urbaine por BiG (Francia)
→ www.informationisbeautifulawards.com