Desde que Donald Trump fue elegido presidente de los Estados Unidos, su presencia en las portadas de revistas estadounidenses como The New Yorker viene siendo habitual. Esta vez, un Trump terrorífico ha protagonizado la tradicional portada dedicada a Halloween.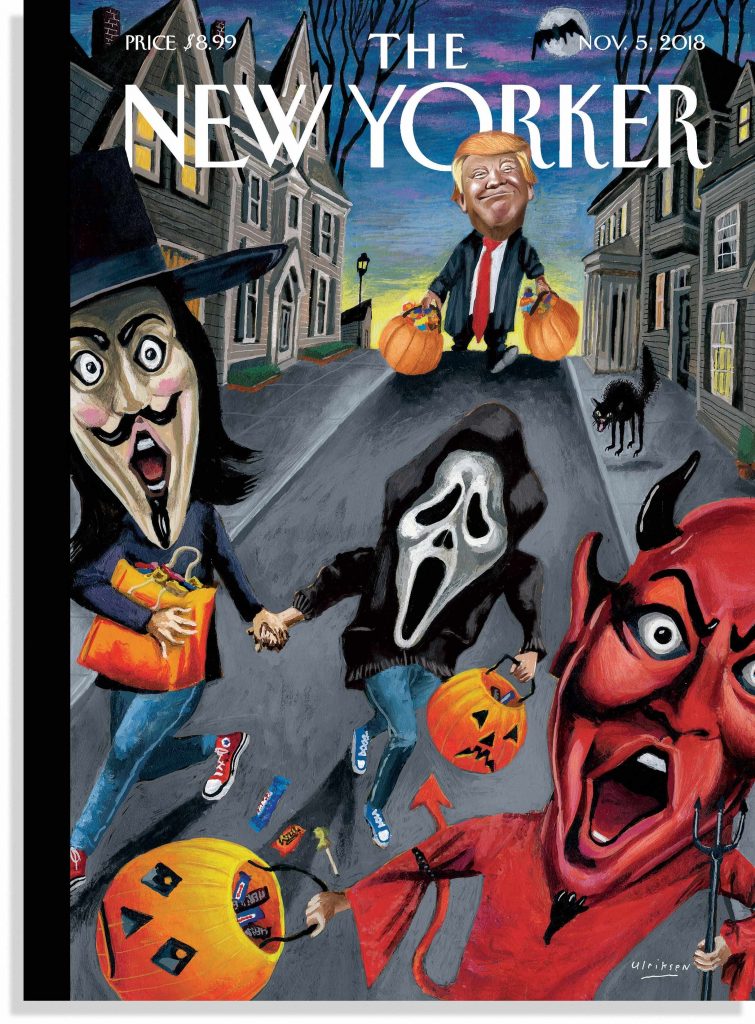 Justo a tiempo para Halloween, The New Yorker sale con una portada temática al más puro estilo 'truco o trato' con tintes políticos. La portada de Halloween de la revista suele ser un escaparate codiciado para los ilustradores, y la de este año ha sido realizada por el ilustrador Mark Ulriksen, colaborador de la revista desde hace más de veinte años, quien ya ha llevado a cabo portadas de Halloween de anteriores ediciones. En la de este año se muestra al presidente Donald Trump dando miedo en la noche de los muertos.
En la portada a todo color, se aprecia a un Trump completamente satisfecho de sí mismo bajando por una calle en plena noche y llevando dos recipientes en forma de calabazas llenos de caramelos. En primer plano, tres personajes corren despavoridos ante su presencia. Incluso a un gato se le eriza el pelo.
Según Mark Ulriksen, en una entrevista dirigida por la editora neoyorquina Françoise Mouly, cada vez que realiza la portada de Halloween, de alguna manera compara a los políticos de Washington con monstruos aterradores.